Free LipSense
Interested in free color?
Below are the hosting hosting steps:
Hi Girlie! Thank you for showing interest in a color! Here's the deal, I'm trying to expand and connect with others about the amazing products from LipSense. If you book an ONLINE Facebook party through me for next week,I will gift you a free color just for inviting your friends to the event and thats it! I will set up the event and do everything else.
With that said, there is a free color giveaway within the parties! Let me know if you are interested, and I can walk you through the details!
Awesome! So how it will work is you pick a day next week either Tuesday, Wednesday, or Thursday. I then will create the event and you just invite your friends and family that's it! I will do the rest and do all the posting etc. as long as you get one sale in your party you will get your free color:) what day next week would you like to have your party?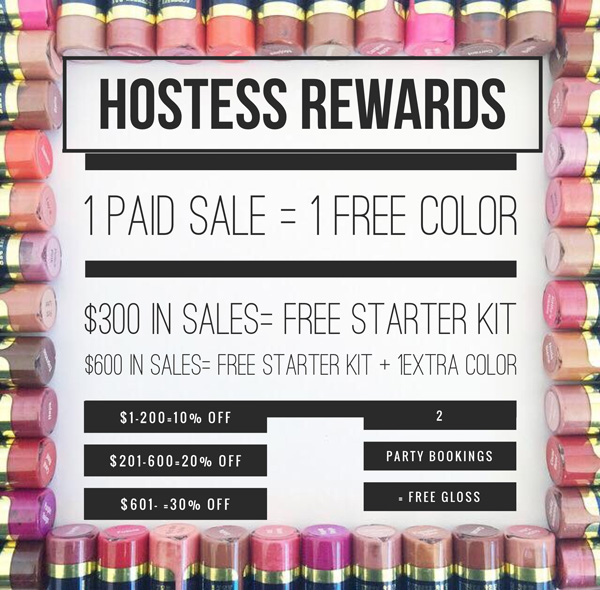 Perfect! I will create the event Monday and then you can start inviting. Here is a form that gives you tips on how to make a party most successful. When inviting, if you can PM (Private Message) them first or give them a heads up, that helps, also if you show excitement etc, they feed off that.